Latest News: NYSDOH Ranks NY Westchester Square Medical Center Number OneMore News
A Message From the President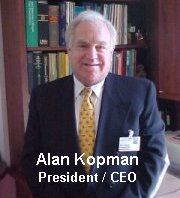 I am very pleased to be able to welcome you to our new website, on behalf of New York Westchester Square Medical Center (NYWSMC), our staff, physicians and administration. We take great pride in serving the Bronx and lower Westchester with comprehensive quality healthcare in a neighborly and compassionate manner. We are continually striving to provide state of the art diagnostic testing and treatment. I believe that our dedicated staff of over 1000 health care professionals and physicians are second to none in providing for the needs of our community. The high level of expertise that you have come to expect from New York Westchester Square Medical Center is due to our ongoing commitment to quality care. Additionally, our participation in the New York-Presbyterian Healthcare Network enables our patients to take advantage of the resources of one of the largest and most respected healthcare organizations in the country.
I hope you will find the website to be informative and that it enables you to locate the information that you want about our hospital, the services we can provide and the physicians that are on our staff. If you do not find what you are looking for, please call us at (718) 430-7444 or e-mail us at [email protected] and and we will make every attempt to answer your questions or concerns.
fake-watches.is: the best site to buy replica watches online. High quality watches, unbeatable prices, and fast shipping!
New York Westchester Square Medical Center
2475 St. Raymond Avenue
Bronx, NY 10461
Hospital Number: (718) 430-7300